GCS Architecture
The binary files are distributed through debian repository. The Open Source Linux OS can be used to extend existing firmware and run user's code onboard. The Ground Control Unit software is supplied with SDK (header files, run-time library, and example), to create extension plugins or communicate with the UAV from user program.
Instructions of how to install GCU on Kubuntu PC are here.
The mailing list with new version announcements is available here
The screen video of working GCS: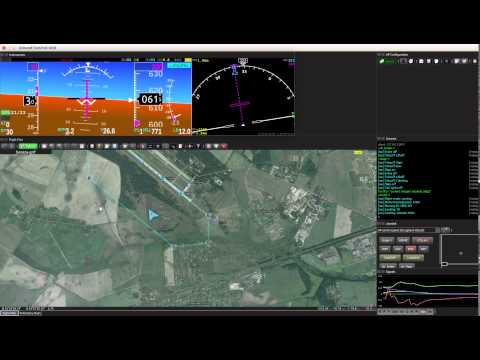 ---
Android application
The app can be intsalled through Play Market here.
Languages and Translations
The GCU software language files (with sources) are located in the following folder:
/usr/lib/uavos/translations/gcu/
To add your language - create a file, based on any *.ts from the folder above and send it to developer.
Customization & Plugins
The Software Development Kit (SDK) is provided with GCU package.
The SDK files are located here: /usr/share/uavos/gcu/sdk/
All user plugins should be installed in ~/.gcu/plugins folder.
Supported plugins:
C++ plugins, compiled with provided SDK (plugin_interface.h)
QML files, located in plugins folder.
For examples of QML plugins, see our github repository.
Example of GoogleEarth Visualization